Past meet Future. Introducing the All-New 2023 Nissan Z, coming Spring of 2022 to Conicelli Nissan in Conshohocken!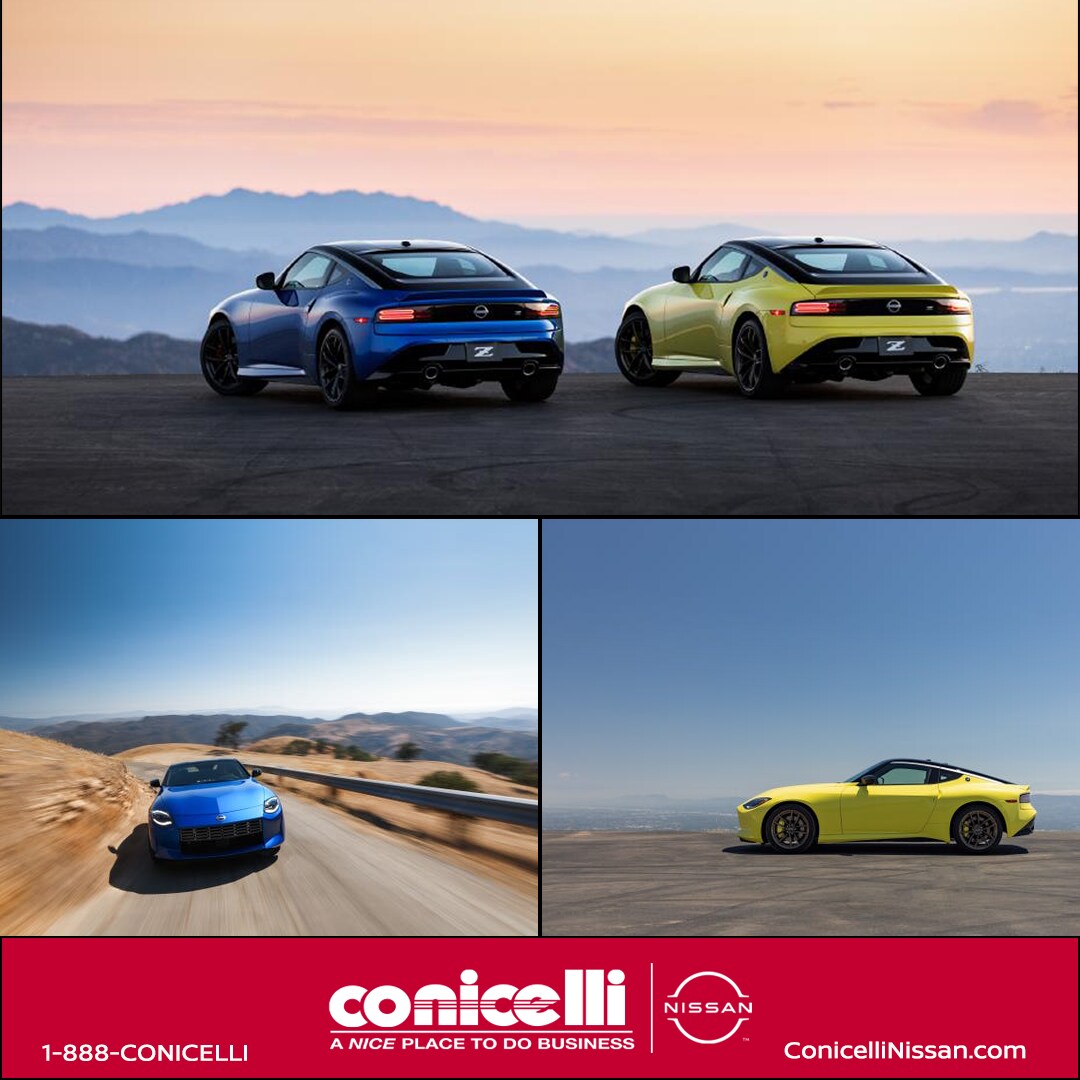 Introducing the Nissan Z.
The all-new 2023 Nissan Z is an authentic sports car in the truest sense of the word. Keeping performance the priority, the Z stays true to it's roots with a powerful 6-cylinder engine. As if it's performance weren't enough, the Z's interior is tight enough for control, with room to move too. It's advanced technology and sleek design is a testament to what a true thrilling sports cars must be.
The 2023 Nissan Z is instantly recognizable and uniquely Z; here are some of it's awesome features:
*400 Twin Turbo-charged Horsepower
*Mechanical Limited-slip Differential
*GT-R Inspired Steering Wheel
*Race-car driver designed gauges
Keep up to date on availability of this amazing vehicle at ConicelliNissan.com!